Saturday, May 20
278 Strings
Harp and Piano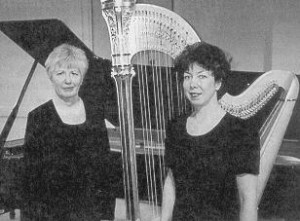 Harpist Christine Mazza and pianist Carol Beall will use most of the 278 strings on their combined instruments in their performance of impressionistic, romantic and contemporary music. A principal harpist for three symphony orchestras, Mazza also performs chamber recitals and teaches harp at West Virginia University. She previously performed at Penn Alps in 1996 and 1997. Beall, a former faculty member at West Virginia University, now teaches privately in Morgantown, and during the summer at Interlochen Arts Camp on Michigan. She is president-elect of the West Virginia Music Teachers Association, and is active as a chamber music performer, accompanist and adjudicator.
Saturday, May 27
Coolidge String Quartet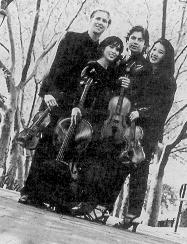 As Guarneri Fellowship recipients, the Quartet is in residence at the University of Maryland. With members from Australia, Denmark, Hong Kong and the US, the ensemble takes its name from arts patroness Elizabeth Strague Coolidge. The Quartet formed in 1997 under the guidance of the Emerson Quartet and has performed extensively abroad and in the United States.
In 1998, the Quartet won prizes at both the Fischoff National Chamber Music Competition and the Chamber Music Yellow Springs Competition, and was invited by Isaac Stern to perform at the Third International Jerusalem Chamber Music Encounters. The Quartet's debut CD was released this year on the Classico label.
Saturday, June 3
Kresek, Tuttle and Podgurski Piano Trio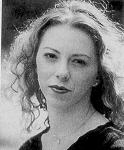 This newly formed trio combine their talents in a performance featuring works by Mendelssohn, Beethoven, and Shastovich. The trio's members first met during the summer of 1997, at a chamber music festival in Vaison-la-Romaine in France. Currently the principal cellist for the McKeesport Symphony, Paula Tuttle performs frequently throughout the Pittsburgh area. Violinist Katie Kresek and pianist Barbara Podgurski are pursuing graduate studies at the Mannis College of Music in New York while teaching at the Music Conservatory in Westchester. Both have won awards for music excellence.
Saturday, June 10
Chatham Baroque
Chamber Music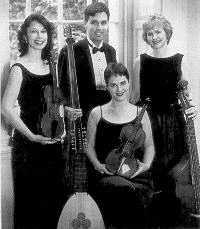 Using period instruments from the 17th and 18th centuries, Chatham Baroque will present an eclectic array of dance tunes from the Old and New Worlds. The ensemble consists of Julie Andrijeski and Emily Davidson, baroque violin; Patricia Halverson, viola de gamba; and Scott Pauley, baroque guitar and the orbo. In 1997, Chatham Baroque was one of the three ensembles to receive a prestigious Chamber Music America Residency Matching Grant, facilitating their long-term residency at Chatham College in Pittsburgh.
Saturday, June 17
Brian Ganz
Solo Piano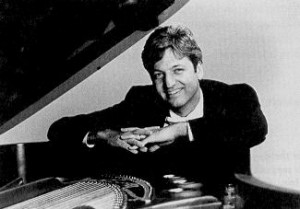 A leading pianist of his generation, Brian Ganz has accumulated an impressive array of awards, concert credits and appearances around the world. Since graduating from the Peabody Institute, he has won rave reviews as a soloist and chamber musician. Ganz teaches piano as Musician-in-Residence at St. Mary's College, and also serves as an adjunct faculty member at Peabody. He has been heard on National Public Radio's Performance Today, and in recordings for the Accord, Gailly and REM labels. In 1990, Ganz was a fellow at the Tanglewood Center.
Saturday, July 1
The Moore-Better Duo
Voice and Guitar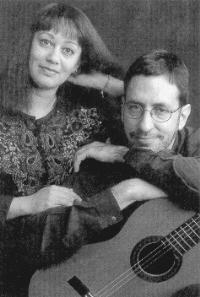 This whimsically named duo will present "An American Sampler" of songs showcasing diverse skills of vocalist Eileen Marie Moore and guitarist Don Better. The Duo debuted in Cleveland in 1998 with folk music from the Caribbean, the British Isles and the Americas. A graduate of Indiana University, Moore teaches voice at Cleveland State University, composes New Music, and works with a Cleveland Opera program for elementary school students. Fluent in both jazz and classical styles, Better teaches classical guitar at the Cleveland Institute of Music and plays with several jazz combos, including "The Dukes of Wail."
Saturday, July 8
Laureate Wind Quartet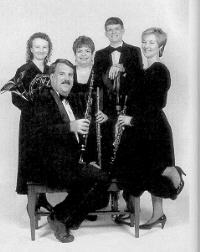 As the premier-performing ensemble of West Virginia University's music faculty, the Laureate Wind Quartet performs extensively in Morgantown and throughout the region. Members include Joyce Catalfano, flute; Cynthia Anderson, oboe; John Weigand, clarinet; Terry Ewell, bassoon; and Virginia Thompson, horn. The Quintet is featured on a new release of works by the WVU composer John Beall on the Cambria Master Recordings label. This evening's program will feature works by Debussy, Reicha and Taffanel.
Saturday, July 15
Lei Huo and Richard Hancock
Violin and Piano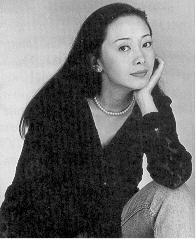 Since leaving her native China to accept a full scholarship at the Peabody Institute, violinist Lei Hou has enjoyed great success in the United States. Now with the Chicago Symphony Orchestra, Lei Hou was previously Principal Second Violin with the National Symphony Orchestra under Mstislav Rostropovich.
Saturday, July 22
Glenn Garlick and Kathryn Brake
Cello and Piano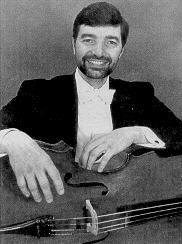 Cellist Glenn Garlick, Assistant Principal Cellist of the National Symphony Orchestra and founding member of the Manchester String Quartet, returns to Penn Alps this summer for a performance of works by Beethoven, Brahms and Debussy. For three years, he was Mstislav Rostropovich's teaching assistant at the Curtis Institute of Music. In addition to maintaining an active performance schedule, Garlick is an adjunct faculty member at the University of Maryland and president of the Kindler Cello Society. Accompanist Kathryn Brake is a graduate of Julliard and the Peabody Institute.
Saturday, July 29
The Foresingers
Early American Sacred Choral Music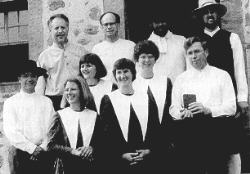 The rich and varied heritage of early German settles in the United States, especially that of the Mennonites, is celebrated in sacred song by The Foresingers of Leola, Pennsylvania. Dressed in early American costumes, the group connects their music with a story representing American church and family life circa 1825. The only performing group to include some Amish tunes in their program, The Foresingers primarily use music from the 1804 Gesangbuch, a Mennonite hymnal. This concert should be of special interest to those interested in the culture of Grantsville and its surroundings, and has delighted audiences throughout eastern Pennsylvania.
Saturday, August 5
Michel Bellavance
Flute and Piano Accompaniment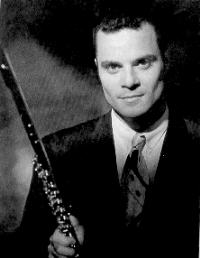 Swiss-Canadian flutist Michel Bellavance brings a wealth of international performance experience to Penn Alps. Educated in Paris, Geneva and Zurich, Bellavance is a grant recipient of the Canada Arts Council. Audiences from cities throughout Europe, Tokyo, Hong Kong, Canada and Washington, D.C. have heard Bellavance in recital, and he has performed on radio networks internationally. In performance and on his three compact discs, Bellavance explores both new and less familiar repertoire. When not on tour, Bellavance teaches advanced flute at the La Chaux-de-Fonds Conservatoire in Switzerland.
Saturday, August 12
Gary Cooper and High Noon
Traditional Bluegrass

An eclectic group of musicians with a shared love of old-time bluegrass music, Gary Cooper and High Noon promises a foot-stomping good time for Penn Alps audiences. Members include Pixie Christie of WAMU radio in Washington, D.C., on lead guitar and harmony vocals; Joe Jacobs, a retired Metropolitan Police Officers on dobro; Bob Wilkerson, retired from the John Hopkins Applied Physics Laboratory on banjo; Joe Prevost, a retired shop foreman for a major steel fabrication company on bass; Brian Dorothy of Silver Spring on fiddle and mandolin; and Gary Cooper, a retired professional pilot on guitar and lead vocal.
Saturday, September 16
Joseph Lowe, Piano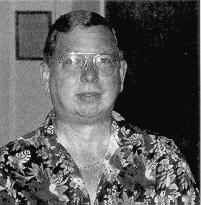 Henry David Thoreau, the American philosopher of Walden Pond fame, serves as the muse for the pianist Joseph Lowe. A native of Key West, Florida, Lowe has served as Master of Music at St. Paul's Church in Key West for thirty years. Lowe is a graduate of the University of Miami's School of Music. Lowe gives daily recitals in his hometown, with repertoire embracing liturgical, classical and popular music for piano and organ. This performance will feature works by Rogers and Hammerstein, and Veinnese Waltzes.