Saturday, June 2
Coolidge String Quartet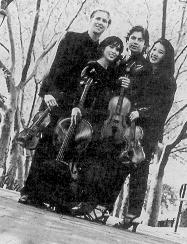 As Guarneri Fellowship recipients, the Quartet is in residence at the University of Maryland. With members from Australia, Denmark, Hong Kong and the US, the ensemble takes its name from arts patroness Elizabeth Strague Coolidge. The Quartet formed in 1997 under the guidance of the Emerson Quartet and has performed extensively abroad and in the United States.
In 1998, the Quartet won prizes at both the Fischoff National Chamber Music Competition and the Chamber Music Yellow Springs Competition, and was invited by Isaac Stern to perform at the Third International Jerusalem Chamber Music Encounters. The Quartet's debut CD was released this year on the Classico label.
Saturday, June 9
Eric Himy, Solo Piano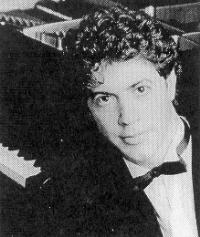 Considered one of the rising stars of his generation, pianist Eric Himy comes to Penn Alps with an impressive array of critically acclaimed performances in five continents. Some of his most notable appearances include Carnegie Recital Hall, Lincoln Center and the Kennedy Center. Critics have praised his interpretations of such Spanish and French masters as Albeniz, DeFalla, Debussy, Poulenc and Ravel. Himy has premiered several works by contemporary composers at Lincoln Center's Alice Tully Hall. At age 15, he appeared as a guest soloist with the Baltimore Symphony Orchestra. In much demand as a coach and accompanist, Himy holds a bachelor's degree from the University of Maryland and a master's degree from the Juilliard School.
Saturday, June 16, 2001
Theophanos Dymiotis & Katherine Jacobson, Violin and Piano
Violinist Theophanos Dymiotis and pianist Katherine Jacobson, who both hold teaching positions at Goucher College, will perform works by Mozart, Scriabin, Bach and Grieg. An award winning composer, Dymiotis performs regularly with the Rossetti String Quartet as well as with Ms. Jacobson. He has appeared as recitalist and concerto soloist in Britain and the United States. Jacobson has appeared as soloist, chamber musician and orchestral soloist throughout the United States, Europe and Canada. After graduating from St. Olaf College, she did post-graduate work at the Peabody Conservatory with Leon Fleisher. She and Enrique Graf formed a piano duo that won first prize in the National Piano Ensemble Competition.
Saturday, June 30, 2001
Skip Gorman
Songs from the Old West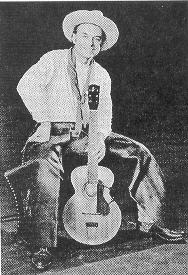 Skip Gorman, dressed in traditional cowboy garb, will bring traditional cowboy music to the Western Maryland hills in a performance of songs, stories and poems featuring a hodge-podge of period instruments. As a former teacher with a degree in Latin American Studies from Brown University, Gorman combines music with an educational mission. His program leads audiences on an enjoyable journey into the Westward Expansion, from 1840-1900, untainted by the images promoted by Hollywood and Nashville. He has performed on National Public Radio's "A Prairie Home Companion," along with appearances throughout the United States and Europe. Some of his cowboy tunes have been featured in Ken Burns' films, "Lewis and Clark" and "Baseball."
Saturday, July 7, 2001
Mendelssohn Piano Trio
Chamber Music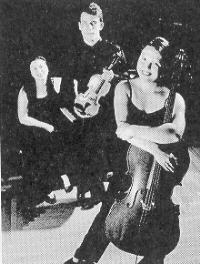 Now serving as the Ensemble-in-Residence of the Washington, D.C. Embassy Series, the Mendelssohn Piano Trio is considered one of the most exciting young ensembles on the national and international music scene. Formed in 1997 by three graduates of the Peabody Conservatory of Music — pianist Ya-Ting Chang, violinist Peter Sirotin and cellist Fiona Thompson – the Trio's name expresses its members' admiration for the versatility of 19th century composer Felix Mendelssohn. The Trio has offered audiences a variety of time-honored classics combining intellect with poetry in appearances throughout the United States and in Taiwan. In 1987, Chang won the Taiwan National Piano Competition, while Moscow State Conservatory graduates Sirotin and Zubkovsky have won acclaim in their homeland and in Europe.
Saturday, July 14, 2001
Tempesta Di Mare
Chamber Music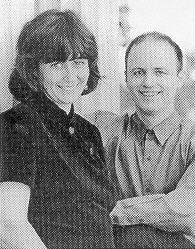 This chamber music ensemble based at the University of Pennsylvania specializes in works from the 17th and 18th centuries performed on period instruments. Their appearance at Penn Alps will feature Gwyn Roberts, flute and recorder; Richard Stone, lute; and Ann Marie Morgan, viola da gamba, performing "Handel's London," a work celebrating the music popular during this composer's lifetime. At that time London was a mecca for freelance musicians, much as New York City is today. Along with works by Handel, this performance will includesome of the more successful musicians of the day, played upon the most popular instruments of the period.
Saturday, July 21, 2001
Arkady & Tamara Orlovsky
Cello & Piano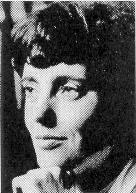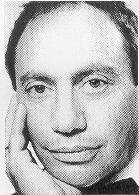 Originally from Russia, Arkady and Tamara Orlovsky come to Penn Alps from Indiana, where Arkady is principal cellist of the Indianapolis Symphony Orchestra and conductor of the Columbus Symphony Orchestra. Tamara frequently appears as a soloist. The Orlovskys also perform with the New Russian Trio, which includes Albert Igolnikov of the Chicago Symphony Orchestra, and with the Grammy-winning ensemble Pro Musica of Chicago. Both earned graduate degrees and taught at the Leningrad State Conservatory and have a wealth of internationally acclaimed performance experience. For 13 years, Arkady served as first cellist with the Kirov Theatre of Opera and Ballet. Tamara, a winner of Leningrad Conservatory's Gold Medal, has performed as a soloist since the age of six.
Saturday, July 28, 2001
Dana Muller & Gary Steigerwalt
Piano for Four Hands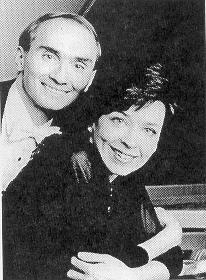 Area music lovers may recall this duo's 1998 appearance at the Great Hall, when they performed works by Franz Schubert, John Corigliano and Maurice Ravel. Pianists Dana Muller and Gary Steigerwalt have presented programs encompassing the entire repertoire for four-hand piano to audiences throughout the South, the Northeast, South America and Scotland. They also present lecture/recitals on piano music for four hands. To date they have released three recordings of works for four-hand piano featuring the works of Schubert, early 20th century composers and 19th century romantic composers. Excerpts of their Schubert recording were featured in the recent film "Good Will Hunting." Dr. Steigerwalt teaches at Amherst College; Dr. Muller teaches at Deerfield Academy and maintains a private studio.
Saturday, August 4
Aime Sposato
Soprano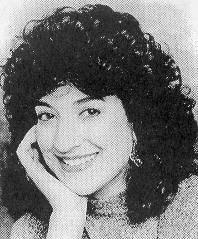 A versatile performer, soprano Aimé Sposato has sung in operas, symphonic concerts, recitals and, most frequently, chamber music ensembles. For diversion, she has sung the national anthem at Pittsburgh Pirates games and NASCAR races. Her specialties are oratorios and opera. She has appeared as a featured soloist at the Kennedy Center, throughout the East with numerous orchestras and abroad in Europe and Canada. A member of the voice faculty at the Shenandoah Conservatory of Music, she holds a doctorate from West Virginia University after studying at Shenandoah, the University of Pittsburgh and Duquesne University. Besides serving as cantor coordinator and soloist at the Immaculate Conception Church in Washington, Pa., she also records music for the Discovery and Learning Channels.
Saturday, August 11
The Monongahela Trio, Chamber Music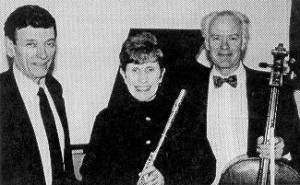 Coming from nearby West Virginia University, the Monongahela Trio takes its name from the river that passes through Morgantown. Cellist William Skidmore, flutist Dorothy Skidmore and pianist James Miltenberger have performed together throughout the region for several years. To vary their programs, typically consisting of baroque and contemporary pieces, the Trio performs solo and duo works as well as trios. William Skidmore and James Miltenberger are on the music faculty at WVU, while Dorothy Skidmore teaches at Fairmont State College. All three have extensive performance experience as soloists, chamber musicians and orchestral musicians.
Saturday, August 18
Heart 'N Soul Barbershop Quartet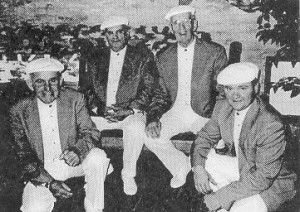 Coming from nearby Somerset, Pa., the Heart `N Soul Barbershop Quartet promises to warm the hearts of Penn Alps audiences with a repertoire of beloved barbershop classics, including ballads, gospel tunes and popular favorites. Lead singer Don "Brownie" Brown and tenor Elbert "Jimmy" Walker, baritone Kelly Fritz and bass Ken Halverson have been singing in the barbershop tradition since early 2000. As members of the Society for the Preservation and Encouragement of Barbershop Quartet Singing in America, they sing with the Roof Garden Barbershop Chorus of Somerset County, Pa.
Saturday, August 25
Nancy Roldan & Jose Cueto, Violin & Piano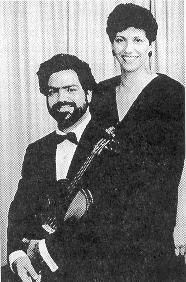 Returning to the Great Hall after an appearance in 1998, pianist Nancy Roldán and violinist José Cueto will perform an exciting program reflecting their Latin American roots. Roldán, a member of the Peabody Conservatory faculty, maintains an active solo and ensemble performance schedule in the United States, Latin America and Europe. Through her knowledge of music, anatomy and physiology, she has devoted herself to assisting performers with healthful performance practices. Cueto, besides serving as Artist in
Residence at St. Mary's College, performs with the Kennedy Center Chamber Players, the Washington Chamber Society and The Casals Festival Chamber Music Series. He and Roldán are founding members of CYGNUS, an international chamber ensemble dedicated to the performance of traditional and novel repertory.
Saturday, September 15
William Feasley, Guitar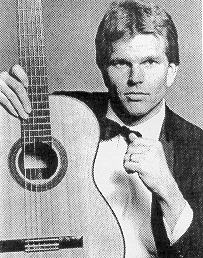 To conclude the 2001 Penn Alps concert series, top ranked classical guitarist William Feasley returns to the Great Hall for a third time after a previous performance in 1999. Besides being the first guitarist to be awarded the Peabody Conservatory's coveted Artist Diploma, Feasley has received numerous prizes and awards. He has maintained an active international touring schedule since his debut in 1980 with the San Francisco Ballet. Two of his recordings for the Sonora label, "Simplicity" and "American Sketches," have won critical acclaim. Feasley is currently Artist-in-residence at the University of Maryland Baltimore County.