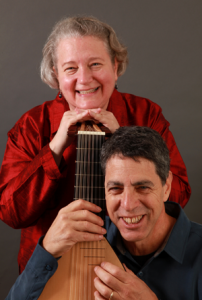 May 31, 2014 — Barbara Hollinshead, mezzo-soprano, and lutenist Howard Bass have performed together for more than two decades, presenting "delightfully intimate" programs featuring Renaissance and early baroque music from England, France, Italy, and Spain, often in thematically linked programs. They have performed recently at the Italian Embassy, the National Gallery of Art, at the Washington Early Music Festival, and on music series in the Washington, D.C., area. Barbara, a member of Artek, specializes in baroque and early music and is a much-sought-after soloist for oratorios and chamber music. Howard, a member of Trio Sefardi, has performed and recorded as a soloist, accompanist, and ensemble member throughout the U.S.
June 6, 2014 — The Maryland State Boychoir was founded in 1987 to foster the boychoir tradition, celebrate diversity in the community, and teach tolerance for differences. Choristers represent a wide range of backgrounds. Through extensive rehearsing, public performances, and commitment to the organization, the young men develop self-esteem, self-discipline, and character; outcomes of which are reflected in the organization's mission.
A suitable portion of the entire choir will perform at Penn Alps as the entire choir would fill the room!
June 21, 2014 — Vitali Piano Quintet
This concert is dedicated to Fred Bolton, President Emeritus, in memory of his vast contributions to Music at Penn Alps.
The Vitali Piano Quintet  consists of five young musicians from Mexico with the goal of promoting the chamber music of Mexican composers but performing music by various classical and contemporary composers.
Works scheduled:
Mozart, String Quartet No. 17 K. 458
Revueltas, String Quartet No. 1
Franck, Piano Quintet in F Minor
The Quintet won the first prize in the MTNA Virginia Chamber Music Competition in 2004. Recent performances include:
The White House
The Embassy of Mexico in Washington, DC
Museo del Obispado in Monterrey, Mexico
Azusa Pacific University
Virginia Tech
Mexican Consulate in Los Angeles, CA.
Performer biographies:
Enrique Reynosa, violin
Bachelor's degree in Violin Performance at Shenandoah Conservatory in Winchester, VA. Master's Degree and an Artist Certificate in Violin Performance at Azusa Pacific University (APU) in California. Currently he is enrolled in the Doctorate in Musical Arts program at The Catholic University of America under the direction of maestro Emil Chudnovsky.
Cynthia Saucedo, violin
Bachelor of Music from the Escuela Superior de Musica y Danza in Monterrey. Master of Music in violin performance, Master of Music in Pedagogy and an Artist Diploma in chamber music studies at Shenandoah Conservatory.
Dr. Alán Saúl Saucedo Estrada, cello
Performance degrees from the Escuela Superior de Musica y Danza de Monterrey, Scola Municipal de Musica "Victoria dels Angels" in Barcelona, and Shenandoah University in Winchester, VA. Prize winner in several competitions, including the Second Yokohama International Music Competition in Japan.
David Pedraza, viola
David graduated from Shenandoah Conservatory. From 2003 to 2005 he was part of the Youth Orchestra of the Americas under Placido Domingo, Carlos Prieto and Gustavo Dudamel. Master of Music and Professional Performance Certificate from Lynn University Conservatory. He won the First Prize with Vitali String Quartet at the 2004 MTNA Virginia chamber music competition and also has received honorific mentions in 2005 and 2007 from the MTNA Viola competition in Florida. Solo performances include the Bartok Viola Concerto with the Orquesta Sinfonica de la UAT. Currently he is a member of Symphony of the Americas and Miami Symphony.
Anna Nizhegorodtseva, piano
Bachelor and Master of Music from Nizhny Novgorod Balakirev College of Music. First prize for the Louisville Lake Symphony International Piano Competition in Texas.
June 28, 2014 — Margaret Fingerhut, piano
Margaret Fingerhut is regarded as one of the most poetic pianists of her generation who has captivated audiences in many different countries with her imaginatively designed recital programmes, "A World of Piano Themes". In these programmes she explores the highways and byways of the piano repertoire, personally introducing the music to the audience from the keyboard. As a concerto soloist she has appeared with the London Symphony Orchestra, London Philharmonic Orchestra, Philharmonia Orchestra, Royal Philharmonic Orchestra, BBC Philharmonic, Scottish Symphony Orchestra and the London Mozart Players, in major venues such as the Royal Festival Hall, Royal Albert Hall and the Barbican. She is often heard on BBC Radio 3 and Classic FM and many radio stations worldwide. Her film and television appearances include a role in "Testimony", Tony Palmer's film about Shostakovich.
Program:
Schubert, Two Impromptus D.899
Chopin, Ballade No.2 Op.36
Liszt, Three Transcriptions
Debussy, Ballade
Faure', Impromptu No.3
Gershwin, Selections from Songbook
Chopin, Ballade No.4
July 5, 2014 — Enrico Elisi & Frederico Augostini – Piano & Violin
Enrico Elisi regularly performs to acclaim throughout the Americas, Europe, and Asia. In Italy he has appeared in prestigious venues such as La Fenice Theatre, Venice; Palazzo Vecchio, Florence; Bibbiena Theatre, Mantua; Pavarotti Opera House, Modena; Teatro Comunale and Sala Bossi, Bologna. Recent North American performances include recitals at the Banff Centre for the Arts, Weill Hall at Carnegie Hall, and the New York Public Library.
Among Elisi's awards are top prizes in the Venice Competition (Italy) and the Oporto International Competition (Portugal)—which led to a concerto broadcast for Portuguese national TV. After winning seven first prizes in national competitions in Italy and a number of
other top prizes, Elisi received the La Gesse Foundation Fellowship and performed in Toulouse, France, and New York's Weill Recital Hall.
Program:
Mozart, Sonata in C K.303
Brahms, Sonata No.2
Mozart, Sonata in G K.301
Busoni, Sonata in E Minor, No.1
Federico Agostini is a violinist renowned as a soloist, chamber musician, and teacher.
After early training with his grandfather, he studied violin at his hometown's conservatory of music in Trieste, Italy, then in Venice, and later at the Accademia Chigiana in Siena, where he earned the Artist Diploma in Violin. Salvatore Accardo and Franco Gulli were among his teachers.
Agostini made his debut as a soloist at the age of 16, playing Mozart under the baton of the late Carlo Zecchi. Ever since, he has performed throughout the world as a recitalist, soloist with orchestra, and as concertmaster of the legendary Italian ensemble I Musici.
He has appeared in various international music festivals in Europe, the United States, and Japan and has performed chamber music with many distinguished artists, including Bruno Giuranna, Jaime Laredo, Joseph Silverstein, and Janos Starker as well as with members of the American, Emerson, Fine Arts, Tokyo, and Guarneri quartets.
July 26, 2014 — Kim & Reggie Harris — Songs of Hope and Freedom
Consummate musicians and storytellers, Kim and Reggie Harris combine a strong folk and gospel legacy with a solid background in classical, rock, jazz and pop music. Creative curiosity, years of road and stage experience and interactions with performers such as Pete Seeger, Ysaye Barnwell, Jay Leno, Tom Paxton, Bernice Johnson Reagon, Harry Belafonte and others, has led them to produce music that entertains and inspires.
Born and raised in Philadelphia, PA, a city rich in cultural and musical heritage, Kim and Reggie's early exposure to the diversity of musical styles and genres was nurtured in the schools and churches of their youth.
Audiences at venues such as The Kennedy Center, The Brooklyn Academy of Music, The Smithsonian Institute, Reunion Arena in TX, the Psalm Festival in Graz, Austria, as well as a myriad of theatre arts centers, festivals, universities and schools, have given this inspiring duo standing ovations for their vibrant performances.
August 2, 2014 — Ambrosia Trio — Violin, Cello, & Piano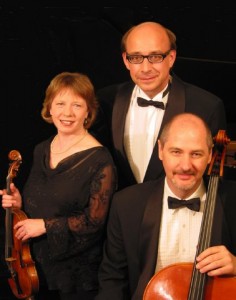 THE AMBROSIA TRIO has been an established ensemble in the New York metropolitan area for the last 23 years. The Trio was founded in 1990 by the existing members – Beulah Cox, violinist, Martin Fett, cellist and Frank Daykin, pianist. The Trio has also travelled in recent years to Wisconsin, Maine, New Jersey and Connecticut. The Trio recently premiered "The Sorrow of the Soul" in New York City – a composition by Davide Zannoni written expressly for The Ambrosia Trio. The members of this ensemble are some of New York's finest musicians who are eager to bring the joy of chamber music to audiences everywhere. One reviewer described the ensemble's playing as "the warmest treatment that the composers themselves could have hoped for." Other accomplishments include a residency at the Banff International Centre for the Arts and two CDs. The group has collaborated with the Buglisi/Foreman Dance Company performing to sold out audiences as well as the Dutchess Ballet, National Public Radio and WNYC's live performance studio "Around New York." The ensemble maintains a busy schedule, coaching student musicians and continuing to bring their love of chamber music to as wide an audience as possible.
Program:
Trio in E Flat, Opus 1, #1 Ludwig van Beethoven (1770 – 1827)
Allegro
Adagio Cantabile
Scherzo – Allegro Assai
Finale – Presto
Piano Trio #1 in B Flat Major, Op. 21 Antonin Dvorak (1841 – 1904)
Allegro molto
Adagio molto e mesto
Allegretto scherzando
Allegro Vivace
August 9, 2014 — Capital Reeds — Bassoon, Flute, & Oboe
Formed in February 2013, the Capital Reeds is Washington, DC's premier reed trio. Comprised of an oboe, clarinet, and bassoon, we are one of the region's up and coming chamber music groups. The professional musicians in the Capital Reeds are active performers in the region, having appeared individually with such ensembles as the National Symphony Orchestra, Baltimore Symphony Orchestra, Richmond Symphony, Wolf Trap Opera Company, Annapolis Symphony Orchestra, Alexandria Symphony Orchestra, the American Balalaika Symphony, Mid-Atlantic Symphony Orchestra, Maryland Symphony Orchestra, United States Army Orchestra, United States Naval Academy Band, and many others.
The Capital Reeds is a versatile ensemble and has performed at various functions and venues including private events, public concerts, weddings, retirement homes, restaurants, museums, churches, and schools. We are active throughout the region, with regular performances in Washington, DC, as well as Maryland and Virginia, including appearances at such venues as Washington College and the Mt. Vernon Estate.
Committed to promoting the reed trio and expanding the current repertoire for the group, the Capital Reeds have commissioned new works by DC area composers. Additionally, as leaders in the field of music education, the members of the Capital Reeds are available to present master classes at schools throughout the Mid-Atlantic region.
Equally passionate about creating new music as performing standard works, the Capital Reeds repertoire is ideally suited for weddings and other functions. Always seeking new and diverse audiences and opportunities to perform in interesting venues, the Capital Reeds look forward to performing for you!
Program:
E Toru nga Hau:The Three Winds by Michael Burns
Divertissement by Jean Francaix
Prelude
Allegreto Assai
Elegie
Scherzo
The Four Seasons by Astor Piazzolla, Arr. by Hiroaki Mizuma
Primavera Portena
Verano Porteno
Otono Porteno
Inverno Porteno
In Threes by M. Shawn Hundley
Rustiques by Joseph Canteloube
Pastorale
Reverie
Rondeau a la Francaise
Trio by Bill Douglas
Bebop Cantando
Angelico
Dragon
August 16, 2014 — Emma Resmini — Flute with Piano Accompaniment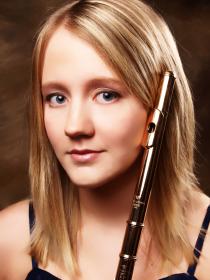 Emma amazed the Music at Penn Alps audience at her last appearance. She is a young Rampal! Her virtuosity is incredible with technique that is awe-inspiring to even other flutists. Her repertory includes not just classical but modern pieces that are not just listenable but astound with the technique and elan. Emma has an audience presence that will bring along everyone!
The New York Times called her — at age 14! — "a bright, young prodigy".  Emma has soloed with the Dallas Symphony (TX), National Symphony (DC), Pittsburgh Symphony (PA), and McLean Orchestra (VA), earning praise for her "dazzling technique" (Pittsburgh Post-Gazette) and "immense talent… and obvious genius" (D Magazine). 2014 concerto appearances include the Corpus Christi Chamber Orchestra (NY), Laredo Philharmonic Rising Stars Concert (TX), the Shenandoah Valley Bach Festival (VA) and the Summer Music Institute at the Kennedy Center (Washington, DC). Emma has a worldwide following via her classical flute videos with millions of views on YouTube and across social media.
Beginning September 2014, Emma will attend the Curtis Institute of Music, studying with Philadelphia Orchestra Principal Flutist Jeffrey Khaner. Having completed three years of residency, Emma is the youngest member ever accepted to the National Symphony Orchestra Youth Fellowship, and a long-time student of NSO flutist Alice Kogan Weinreb. Additional highlights include: 2013 and 2012 James Galway Flute Festivals; National 1st prize winner of the 2012 Music Teachers National Association Woodwind Competition; invited performer at the 2011 and 2009 National Flute Association Conventions (US); and featured performer on From the Top (National Public Radio). Emma is from Fairfax, Virginia.
Her program at Music at Penn Alps will be:
Telemann, Fantasia in D Maj.
Mozart, Rondo in D Maj.
Kuhlau, Divertissement
Reinecke, Sonata "Undine"
Debussy, Prelude to the Afternoon of a Faun
Yun, Etude No.5
Dutilleux, Sonatine for Flute and Piano
August 23, 2014 — Brendan Sliger — Tenor & Piano
Brendan Sliger, tenor, has been hailed by the Washington Post-Express as having a "hefty, operatic voice that is impressive enough," and by the Cumberland Times-News saying that he "played with real energy and enthusiasm that is so convincing," and "carries the role."
 Recently, a member of the IVC's Wagner Academy in the Netherlands, Brendan performed in Amsterdam and at the Theatre aan de Parade in s'Hertogenbosch and participated in masterclasses with famed heldentenor Siegfried Jerusalem where Jerusalem commented that Sliger had a voice that reminded him of Jon Vickers.
Brendan has performed with opera organizations and orchestras across the United States and abroad. Brendan has been an apprentice artist with Sarasota Opera and Des Moines Metro Opera. As a member of the Institute of Young Dramatic Voices directed by Metropolitain Opera mezzo-soprano Dolora Zajick, Brendan performed in Utah and Nevada. Mr. Sliger made his international debut on the operatic stage at the Ewha Womans University in Seoul, South Korea.
A native of Maryland and the active performer throughout the Greater DC Metropolitain area, he has been seen with Chesapeake Chamber Opera, The In Series in DC, the Bethesda Summer Music Festival, University of Maryland's Opera Studio, Maryland Opera Society, Summer Opera Theatre Company, Repertory Opera Theatre of Washington, Singers' Theatre of Washington and Maryland Theatre Arts Company.
Program:
Schumann, Dichterliebe
Vaughn Williams, Songs of Travel